Insight
Transform data
into
Some of our users:

Mobile
Cross-platform
Tablet
PC
Mac
Some of our users:
Transform a spreadsheet or database into interactive visualizations with our award winning StatPlanet software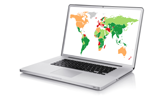 Gain immediate insight into your data by transforming your spreadsheets and databases into interactive dashboards. Visualize your data within minutes with StatPlanet Cloud. We are committed to developing digital public goods in the area of automated data visualization and mapping, and embrace the Principles for Digital Development including open source, open standards and open community.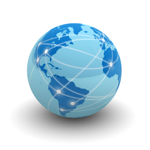 Users
Users include Global 500 companies such as eBay, General Electric and Samsung, intergovernmental organizations such as OECD, the European Commission and the World Bank, and research institutions and government agencies in over 50 countries.
In the press
"This easy-to-use tool has helped everyone from the UN to Dell realise that evidence-based decision-making can be a pleasure, not a chore." - Google Magazine Think Quarterly
"EdStats' use of StatPlanet helps bring World Bank education data into the modern age" - World Bank Blog
"Wow. StatPlanet is an incredibly powerful dataviz tool. Choose an indicator, a time range & press play" 
- MobileActive
"StatPlanet lets people explore more than 3,000 World Bank economic indicators with interactive maps and graphics." - New York Times
"The clearest and most usable dissemination tool I have ever seen, by a long way." - PRISM Stats